The Agency for Air Navigation Safety in Africa and Madagascar (ASECNA) will enhance its air traffic management capabilities using an expanded portfolio of products from Aireon, the world's leading provider of broadcast-based automatic dependent surveillance space services (ADS-B).
ASECNA, which uses Aireon data in its 6 managed FIRs since 2020, plans to use AireonFLOW for air traffic flow management capabilities, which will help the ANSP to extend flight visibility outside its space busy airline and to better predict traffic flows entering its airspace. The parties have reached a memorandum of understanding, with a definitive agreement to be finalized in the coming weeks.
"ASECNA has proven its leadership in the world for air traffic surveillance and security. They were early adopters of space-based ADS-B and are now the first ANSPs in Africa to plan to use AireonFLOW," said Don Thoma, CEO of Aireon. "Aireon looks forward to continuing its partnership with ASECNA."
"This new capability is fully aligned with the ASECNA strategy of a Single African Airspace. By having the ability to extend traffic visibility outside of ASECNA airspace, the African continent will align ATFM capabilities with Europe and the United States, using advanced technologies to scale and respond to traffic demand, avoiding delays and reducing the carbon footprint," said Mohamed Moussa. , Director General of ASECNA.
AireonFLOW, which is already in operation with EUROCONTROL, provides gate-to-gate high-fidelity ATS surveillance data which, when combined with contextual flight and airspace information, enhances management's forecasting capabilities flows and other relevant air traffic capacity and demand platforms.
For a demonstration of AireonFLOW or any of Aireon's market-leading aeronautical data products, please visit us at booth 816 at this week's World ATM Congress in Madrid, Spain.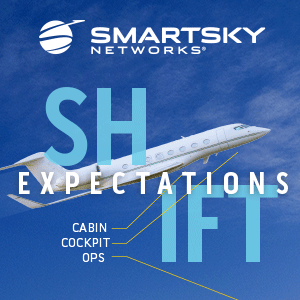 About Aireon LLC
Aireon has deployed a space-based air traffic surveillance system for Automatic Dependent Surveillance Broadcast (ADS-B) equipped aircraft worldwide. Aireon is harnessing next-generation aviation surveillance technologies that were previously ground-based and, for the first time ever, expanding their reach globally to dramatically improve efficiency, enhance safety, reduce emissions and deliver cost savings to all stakeholders. ADS-B space surveillance covers oceanic, polar and remote regions and complements ground systems limited to terrestrial airspace. In partnership with leading ANSPs around the world, such as NAV CANADA, the Irish Aviation Authority, ENAV, NATS UK and NAVIAIR, as well as Iridium Communications, Aireon provides a global time-based space-based air traffic surveillance system real, available to all aviation stakeholders.
Featured image credited to Aireon